The smoking ban at all eateries in Malaysia went into full effect on January 1, 2019. While there are two sides of the camp, the move is generally positively received by the public. However, a small number of smokers still think that it's ok to smoke at restaurants.
So, what are you going to do about it?
While the Ministry of Health stated that it will ramp up enforcement efforts around the clock to ensure that the ban is taken seriously. There will be those who just don't get it. For this people, the ministry has setup a dedicated WhatsApp account where the public can report cases of smokers who violate the ban.
All you need to do to submit the report is to send the location of the eatery where the incident happened, take a picture of the person committing the offence at the location and submit it together with the time and date of when the incident happened and send it via WhatsApp to 010 860 8949.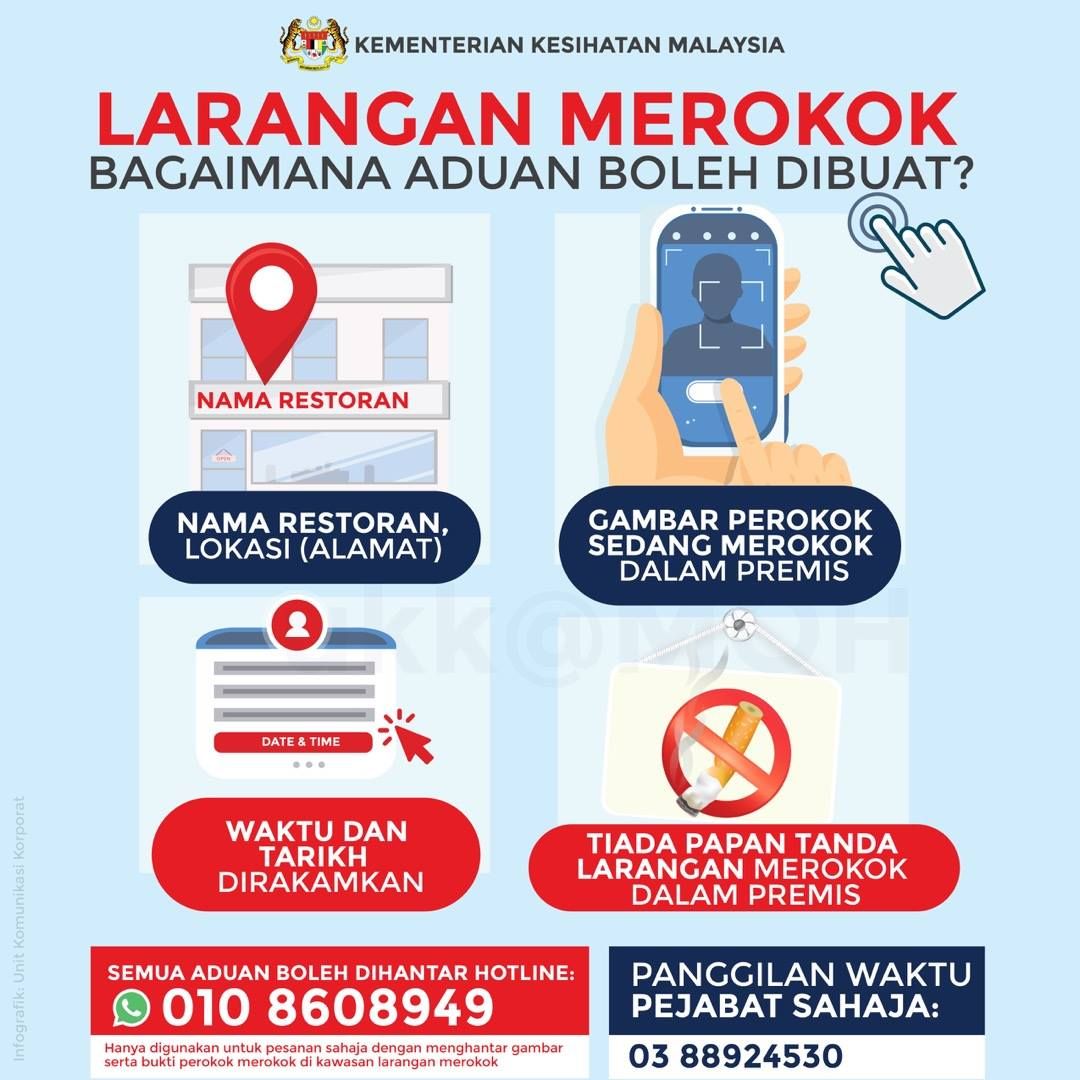 While WhatsApp makes it super easy for the public to report violators, does it make for better enforcement?
I don't think so.
The whole process opens the system up to plenty of abuse and spam. There is no way to verify if the complaint is legit. Just count how many times you've received a bogus message over WhatsApp and multiply that by 10,000 then you'll get a sense of how this is not a good idea. WhatsApp is just not built for such things.
How do you verify that the picture was taken at the same time and date? How do tell if the person was at the premise? How do you tell if the picture is genuine or if it has been doctored? Even if the picture is genuine was the picture taken before the ban or after the ban?
You get my point.
I can certainly applaud the ministry's effort and intent, but I don't think WhatsApp is the right use of technology to promote community driven enforcement. I think the ministry has realised that as well. The post has since been removed the ministry's Facebook page. However, no explanation was given.
Being able to report offenders using my mobile device is great and I hope that the ministry will be able to come up with a tighter process to allow me to do submit a report with the confidence that my contribution will make a difference.
[via]